About FOLKUS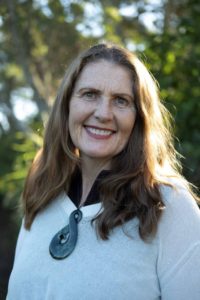 FOLKUS Ltd formed in 2000 by Miranda Cassidy-O'Connell
BA (Sociology), MSc (Hons) Resource Management
NLP Master Practitioner, Regenerative Development Practitioner
Miranda has over 25 years of working with multiple stakeholders spanning policy analysis, project management, communications training, facilitation and large group planning. She has particular expertise in Māori rights and interests in environmental issues, including fisheries and coastal management.
Miranda has dived deeply into many multi-stakeholder challenges. A sample of these includes working with the New Zealand government to legislate the national Māori fisheries settlement of the 1980s; working with iwi to make the customary fisheries legislation work for them; working with recreational fishers of New Zealand to chart a strong and positive future for recreational fishing in Aotearoa; working at a land and seascape scale across Tāmaki Makaurau and supporting Waiheke Islanders to protect and regenerate the marine environment.
Over the years Miranda has added skills of Neuro Linguistic Programming (NLP), Theory U (change strategies for self, business and society) and large group strategic planning (Future Search) to her kete (basket) of knowledge. She aims to continually learn ways of enabling and inspiring all folks to step up and work together to build a sustainable society.
"I am driven by a strong belief in self responsibility, a belief that the whole is greater than the sum of its parts and an ability to look for the positive."
Underpinning these drivers is Miranda's love of the outdoors and a desire to contribute to a future that her children and their children's children can enjoy. Add this to an enthusiastic spirit and a liking of people and you have a recipe for someone drawn to the complex challenges that we humans get tangled up in.